Do you want to buy a new camper or a trailer? As is your first experience or simply want to change, Comocaravan is the reference point for the sale of campers in Como and Ticino and offers a wide choice of campers and trailers new themes to all needs, even an excellent after-sales service.
Below you will find the brands we treated.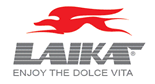 Laika – Enjoy the sweet life
Laika designs and builds the prestigious motorhome with the aim of offering its customers the best, the highest level of innovation, the purest Italian Design and an excellent after-sales service.
Customer satisfaction is Laika's main goal.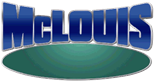 Mc Louis
Functionality and design, technology and utility, performance and reliability are the peculiar elements of this winning formula that has evolved over time.
Today the models of campers Mc Louis are points of reference for all those who are looking for a safe camper to feel at ease: a camper that is "your second home".

Cresci Rimorchi
Cresci Rimorchi is a leading company in Italy for trailers production.
The production plant uses modern CNC machines to guarantee the high quality of the finished product. Before being put into the commercial circuit every single trailer is tested.

Font Vendome
Font Vendôme is a historical brand of the international panorama of the plein air, a van and van manufacturer set up since 1978,
when he was born in Brantôme, in Aquitaine (France).
Today it is among the largest European manufacturers of van set up, in France it is the market leader in the van segment: number 1 in sales for more than three years.
Font Vendôme is today a specialist and specialized manufacturer with over 35 years of experience.
Font Vendôme offers innovation and functionality in fitting out solutions, quality assurance in materials, in production standards and in the solutions adopted
Font Vendôme offers today an exclusive and unique product with the best equipment.