MCLOUIS
MENFYS VAN 3 MAXI - DOPPIO LETTO MATRIMONIALE
| | |
| --- | --- |
| Price | 41.390 € |
| Billing with claimable vat | |
| | |
| --- | --- |
| Condition | new |
| Mechanics | FIAT DUCATO |
| Number of beds | 5 |
| Fuel | Gasoline |
| Power | 88 KW / 120 CV |
| Gearbox type | Manual |
| External color | Red metallized |
| | |
| --- | --- |
| Seats | 4 |
| Emission Class | Euro 6d |
| Fiscal HP | 120 |
| Warranty | 24 months |
| Traction | AWD |
Description
Tipo di veicolo: FURGONATO - VAN - CAMPERIZZATO NUOVO
Immatricolazione: NON IMMATRICOLATO - STAGIONE COMMERCIALE 2020/2021
Motore: FUAT DUCATO 2.300 CC - 120 CV
Classe di emissione: EURO 6 D
Lunghezza: 5,99 MT
Numero posti OMOLOGATI/VIAGGIO: 4 CINTURE DI SICUREZZA
Numero posti LETTO: 5
Numero di proprietari: -
Garanzia: 24 MESI UFFICIALI FIAT E MC LOUIS + 5 ANNI CONTRO LE INFILTRAZIONI
CAMPER DISPONIBILE PRESSO LA NOSTRA ESPOSIZIONE.
Valore commerciale Pack Entry Menfys 3 Maxi € 1.450,00 - SCONTATO € 1.230,00
PREZZO TOTALE DI LISTINO IVA ESCLUSA PER LA SVIZZERA € 49.047,00
PREZZO DI LISTINO- ACCESSORI ESCLUSI - FRANCO FABBRICA - DA SCONTARE!!
I nostri mezzi, che siano nuovi o usati, sono controllati, piliti, igienizzati e sanificati
La caratteristia che contraddistingue questo furgonato è il leyout interno in stile automotive con il contrasto di colori sui toni del grigio e del bianco.
La zona girono è così composta: dinette (tavolo pranzo) con divanetto fronte marcia con 2 cinture di sicurezza completata dai sedili girevoli della cabina guida. Abbattendo il tavolo e aggiungendo un kit supplementare cuscini è possibile ricavare un letto singolo trasversale.
La cucina è lineare e funzionale. Il piano cottura è dotato di 2 fuochi con copertura in vetro, il lavello è in acciaio, il grigorifero è a compressore 70 l. di capacità con doppia apertura porta.
La zona notte ha ben 2 letti matrimoniali a castello, entrambi di grandi dimensioni. Entrambi sono con doghe e i materassi sono ergnonimici anti-acaro.
Il bagno è ampio e finestrato, composto da wc fisso, lavello dedicato e doccia separata dotata di microfono e miscelatore dedicati.
Prese USB sia nella zona giorno che nella zona notte.
Tutte le finestre sono con doppi vetri, zanzariera e oscuranti
Comocaravan si riserva di modificare il contenuto del presente annuncio. Tutti i dati contenuti in esso sono da considerarsi indicativi e non vincolanti. Questa pubblicazione non costituisce documentazione contrattuale.
Siamo a Como - Lombarida sul confine Ticino della Svizzera.
Vi proponiamo una scelta di camper tra mansardati, semintegrali o profilati, motorhome, furgonati, van e camperizzati, tra le migliori marche Laika, Mc Louis e Font Vendome, con un ottimo rapporto qualità prezzo.
Si valutano ritiri di camper usati / permute di tutti i marchi. Es. Laika, Carado, Mc Louis, Elnagh, Mobilvetta, C.I. o Caravan International, Miller, Challernger, Rollerteam, Autoroller, Kanus...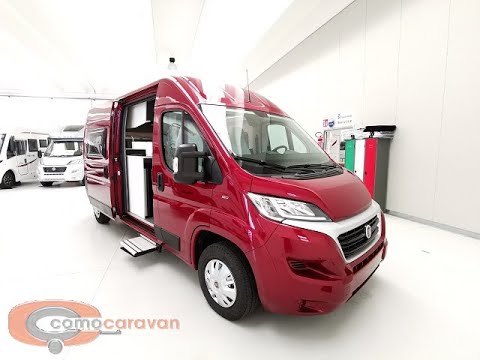 Fill the form to receive a free evaluation.
Fields marked with * are mandatory.
Wanna request a test drive? Write us!
Fields marked with * are mandatory.